The Westchester Arts Council (aka Arts Westchester or "ArtsW") was already using WordPress for website content management when they approached Tadpole Collective, but they were fast outgrowing some of the features that had been hard-coded into the original site's design.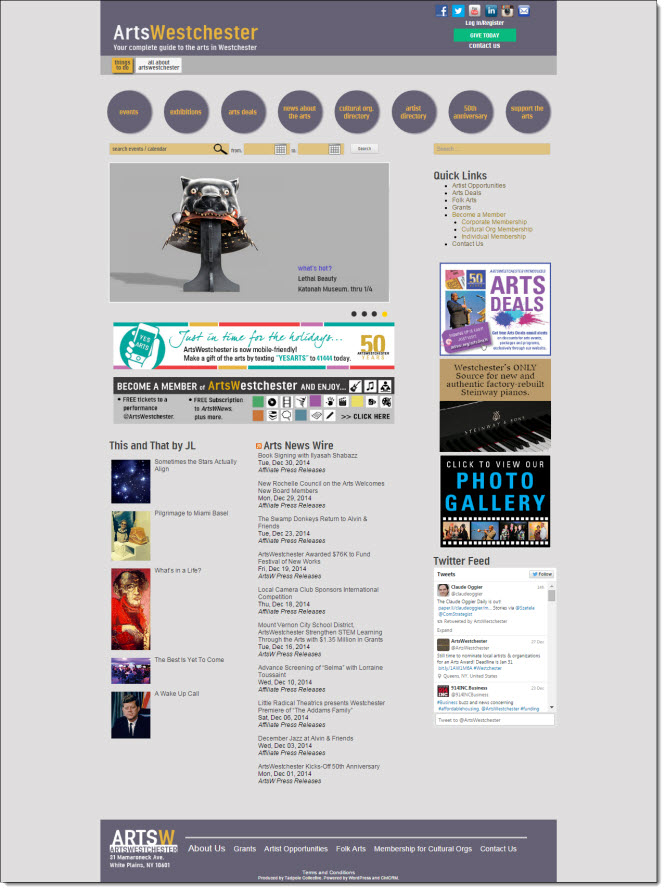 They were also seeking to simplify a tedious internal process: keeping data in sync between half a dozen databases that track the organization's memberships, event registration, donations, and outreach activities (such as petitions and fundraising campaigns). Some of this data was collected via the website, so it fell to ArtsW's webmaster to coordinate the flow of data.  Needless to say, she needed come up with a better way.
She selected CiviCRM, an open-source CRM for non-profits, to replace multiple subscription services — not only to save the annual fees associated with proprietary software, but to streamline tracking and reporting of everything relating to the organization through a single interface integrated right into the WordPress Dashboard.
Today, ArtsW makes full use of CiviCRM to manage memberships, donations, event registration and more and Tadpole continues to work with them to refine functionality and roll out new features.