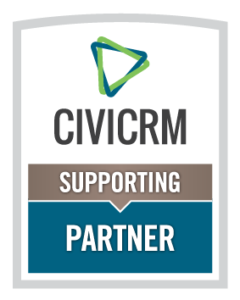 Organizations that have made the move from proprietary CRM systems to CiviCRM are quick to tout its benefits: no more expensive licensing fees, no more data held for ransom, and the software can be extended in infinite ways to meet your specific needs.
But few CRM managers or WordPress webmasters have all the in-house resources to make the most of their CiviCRM implementation. That's where Tadpole's knowledge and experience come in.
We've been your go-to CiviCRM / WordPress team since 2012
Tadpole Collective has been a Supporting Partner of CiviCRM since the Partners program was created in 2013. We work closely with the core team and are active in the CiviCRM community.
Tadpole is at the forefront of CiviCRM development:
Our members contribute CiviCRM patches that improve the experience for WordPress users
We partnered with the developers of Caldera Forms to expand integration points with CiviCRM, making forms easier and more powerful
Our Civi CSS extension ensures that WordPress theme developers face no unexpected conflicts with stylesheets, and the order in which they're enqueued
Some typical tasks we can help you with:
Setting up Events Organiser and configuring it to work with CiviEvent
Syncing WordPress users with CiviCRM contacts to control permissions and implement single sign-on features
Prepping data for migration from legacy systems to CiviCRM
Working with your accounting department on compliance and reporting requirements
And much more!