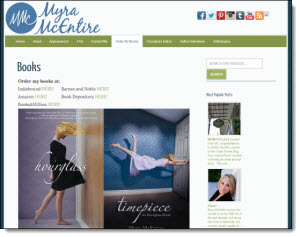 Tadpole Collective offers a unique WordPress starter package for individuals and small businesses that want to build and run a website, but don't want to bother with the set-up and configuration. Our Launch Pad package is an "out-of-the-box" solution with basic functionality (and a few extra goodies) to get you going.
Pricing starts at $3,000 and includes:
Choose from among over 25 WordPress themes from our Theme Library. One of our available themes is bound to be just right for your new business. All of our themes are "responsive," which means your website will display properly on mobile devices.
Logo and color customization. Send us your logo and the hex values for up to three complimentary colors and we'll customize your website to match your company's branding.*
The latest and greatest WordPress plugins. Create custom contact forms, optimize your website for better search rankings, include social sharing widgets and icons on your site, and perform your own back-ups as often as you need!
WordPress Menus and navigation bar set-up. Have the basic outline for your site's pages? We will set-up your menus and show you how to make changes going forward, so your website can grow as your business does.
Customized one-on-one WordPress tutorial. It's not just the menus you'll want to know how to use. Every Launch Pad website comes with a one-hour tutorial, via web, so we can show you how to manage your site and/or blog. The session will be conducted by WordPress experts who are already familiar with your site, and can provide guidance regarding your specific needs.
*Note that the Launch Pad package does not include any custom coding development beyond site logos and colors.