The National Writers Union was running CiviCRM on a Drupal website, but found Drupal a bit too difficult for their non-technical administrators to use for routine content management operations. They had outgrown their site's navigation structure and crucial information had become difficult to find, and they were little limited in terms of how they could the site to interact with their constituents and the general public.
They approached Tadpole to rebuild the site on WordPress to leverage the power of CiviCRM to drive memberships, donations and more directly through the website.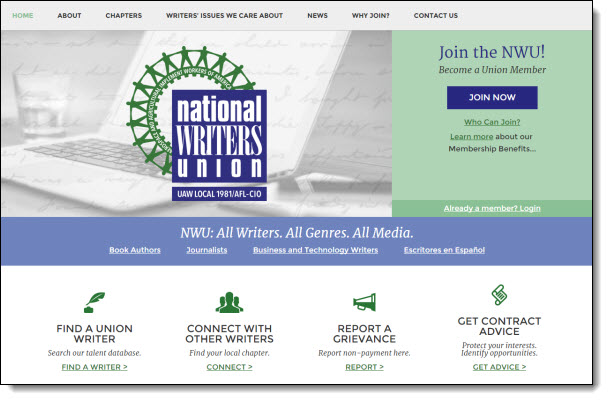 Tadpole coordinated with Palante Technology Cooperative, NWU's CiviCRM developer to build out new website features, including a national Membership Directory, a searchable database of member writers, and a news submission feature that allows members from around the country submit news items and photos for review and publication by the site administrators.
As a result of moving from Drupal to WordPress, the NWU now gives their members a robust and interactive website experience, allowing them update their own directory information, share local chapter news, file grievance reports or ask for assistance with contract disputes — all managed from within their WordPress Dashboard!