Is your non-profit organization seeking ways to better coordinate constituent activities, like donations, volunteer and membership management, fundraising, newsletter subscriptions, advocacy & outreach campaigns? Then you'd be welcome to come learn about CiviCRM when Tadpole Collective partners with the National Urban League to host New York City's CiviDay 2016 next month.
Join us as we work and learn together.  More than 10,464 organisations around the world use CiviCRM every day to further their missions — yours could be one of them!
The CiviDay 2016 event is targeted to:
End-users of CiviCRM who want to learn more about its functionality or get help with specific functions; and
Decision-makers within non-profit organizations or civic associations who are curious about CiviCRM's capabilities.
This year we will learn together with an afternoon of co-working. Come get help with any challenges that might be slowing things down for your organization. Very often, there is a solution available through CiviCRM!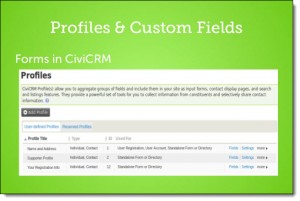 In the evening we'll have several presentations. National Urban League's Lisa Taliano will share how CiviCase is used with new CaseType ACL hooks recently developed by Core included in the latest realease of CiviCRM 4.7 (developer focused). Tadpole's Dana Skallman will give a basic introduction on using CiviCRM for your Constituent Relationship Management. This is geared toward groups that are not yet using CiviCRM, but want to understand what it is and how it can benefit their organizations.
Register now for this free event!
DATE: Wednesday, 24th February 2016
SCHEDULE:
1pm – 5pm Civi Co-Working Afternoon
6pm – 7pm Presentation and Discussions
7pm – 8pm Networking Time
LOCATION: 120 Wall St, 8th Floor, New York (National Urban League)